Thank you for your inquiry. We will reply asap
What our customers say about us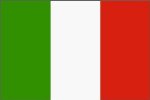 We travelled from Shenzhen to Hong Kong airport with Shenzhen Car Service. Nice and clean car. Comfortable and on time. Perfect service!

Flavio F.
ITA, February, 2020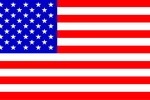 Easy to book online, very well organized & very well explained! The driver was fantastic - on time, clear english and very professional. Would recommend this service to anyone looking to drive to Shenzhen from Hong Kong in comfort.

Daniel E.
USA, February, 2020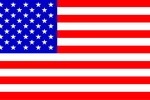 Cars were very easy to book. Price was competitive- and much better than hotel suggestion. Drivers turned up promptly and were polite.

Quincy Y.
USA, January, 2020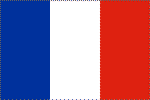 Very good service! Easy to arrange even at very short notice, efficient pickup, good drivers. It's expensive but saved so much time and hassle at a busy time!

JB.
FRA, January, 2020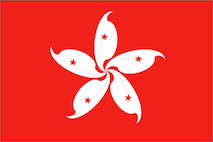 We were met by the driver at the terminal exit and we're quickly taken to our cars (we had booked 2). Both Drivers were very professional and helped us with our bags. We were conveyed quickly and safely to our destination. Overall an excellent experience.

Matt L.
HKG, December, 2019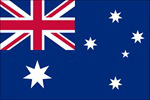 Very happy with the service... driver was very polite, professional and friendly. Everything from the booking of the trip to the end trip was smooth and hassle free. Excellent overall. Would defiantly recommend.

Warren G.
AUS, November, 2019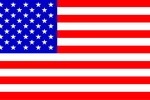 I used this car service to take me from Hong Kong to Shenzhen so I could fly out of mainland China (considerably less expensive). As a solo female traveler in my early 40s, I felt very safe. They proactively communicated with me several times before pick up. They sent detailed emails that were easy to follow. Clean, nice car. Wonderful, friendly driver with great English!

Laurie F.
USA, October, 2019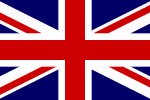 I booked Hong Kong Airport transfer to Shenzhen and back. Great service, comfortable cars and good drivers. Appreciate emails, confirming driver name and car registration, pick-up time, the day before each booking.

Maka P.
GBR, September, 2019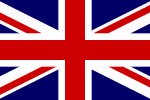 I needed a private car to Hong Kong airport from Shenzhen on a very short time frame and this company pulled it off! I was very grateful.

Elizabeth I.
GBR, August, 2019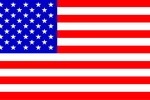 Great experience, overall. Adaptable to our changing schedule. Safe and competent drivers. Made our business trip seamless.

Melissa L.
USA, July, 2019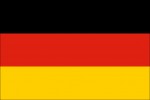 Our company uses this service each time we have clients visiting our facilities in China.

Werner Z.
DE, June, 2019

Great service all the way around. Prompt pick-up, was given instruction on immigration/customs at the border of Hong Kong and mainland China, driver me met on the other side and we continued our journey to drop-off point. Driver was very courteous, and spoke English well. The vehicle was clean, very comfortable, and equipped with device chargers. Well worth the money when considering all the things that could go wrong trying to take public transport to the border, and then finding your way to the destination on the other side, not being able to communicate in the language.

Scott C.
President at Crossroad Distributor Source, USA
May, 2019

Excellent service. I booked a cross-border transfer to Shenzhen for my parents from Hong Kong at the very last minute as my previous booking with another "premium" company (starts with Black, ends with Lane) was cancelled only 8hrs beforehand due to a "system error". China car company were a little bit more expensive but worth it in my opinion as my parents arrived relaxed and refreshed without any hassle. Will definitely use again.

Joshua M., AUS
May, 2019

Used to transfer from Hong Kong airport to Shenzhen.
I was met at arrivals by the driver with a clear sign. The vehicle was immaculately clean and comfortable. The driver made it very clear what I needed to do to clear the border. Used again on the return journey to Hong Kong and the high standard of vehicle and service were the same. Highly recommended and would have no hesitation in recommending.

Andy G., USA
May, 2019

Easy pick up and driver was waiting…
Easy pick up and driver was waiting right outside the doors. Spoke English well and good communication during the trip on what to do to make transit though border nice and easy. Thank and will use again.

Karl B.
Managing Director at Incident Prevention Group, NZL
May, 2019

I have worked with China Car Service for over 10 years and they have always been very efficient, accurate, courteous and professional to work with. Their confirmations are quick, coverage is huge, professional drivers, new and clean vehicles, invoicing is prompt, what more can I ask for? Being a London based Chauffeur firm, our travelling clients are high-end VIP's from various industries/sectors so it's important I can use an affiliate I have 100% faith in to execute the service to the highest degree. Would highly recommend China Car Service to anyone travelling out to the Asian countries! Well done team!!!

Gurvinder M.
Crawfords of London, UK
Apr., 2019

Hong Kong Central to Shenzhen airport transfer
It was pretty simple as i had all of my doc's in line with my itinerary - staying in Hong Kong Central and departing through Shenzhen - and they were prompt in the quotation; they arrived on time; and they delivered me to the airport on time with minimal hassles (if you call the border crossing hassle free). The vehicle was an upscale toyota passenger van that was quite comfortable. The driver, who might have had a few words of English, was professional and minded after us through the transfer. If you don't mind spending $200 USD on a business class transit, it beats the route, transfer, schlepping of a do it yourself journey by a long shot. I recommend this car service for this itinerary.

Edward S.
President, Buena Tile, USA
Apr., 2019

Cross border transfers
Multiple HK cross border transfers organized for a large group. All very easy to arrange. Cars were all clean, punctual and hassle free. Will use again for future trips.

Jeff G.,UK
Mar., 2019

Thank you for the wonderful welcome to China. We received a text message from our Driver shortly after arrival, he introduced himself and provided clear instructions where to meet him. No complaints at all.

Jeanette T., AUS
Mar., 2019

Macao to Hong Kong Airport via new Bridge
Very efficient and courteous on the phone when making and confirming reservation. The two drivers were also courteous and drove safely. A hassle free experience all round.

Godfrey S. HK
Feb, 2019

They worked with me as I was 5 passengers but had large luggage and wasn't sure if we would all fit into one van w/the luggage at Hong Kong's Kai Tak Cruise Terminal. We agreed to arrange for one and that if we didn't fit w/luggage they would call a taxi for us that we would pay for. I thought that was very accommodating of them. I got a call about 15 mins b/f our pick up time by the driver letting me know he was there. I also got a text telling me that he was there and where exactly to find him. We got delayed about 15-20 mins by the ship and when we got off the driver was waiting where he said he would be w/a sign w/our name. He did a great job making all the luggage fit and we were glad to all go into van and had a nice journey to our hotel. Would definitely use China Car Service again. Reliable, courteous and professional (taxi would have been much less expensive, but it was worth the peace of mind having someone waiting for us since I understand taxis can be hard to come by at this cruise terminal).

Sharon G.
Verizon Digital Media Services, USA
Jan., 2019

Highly recommend and will use again! They processed my booking quickly and on short notice. I received a confirmation email very quickly with detailed information. The driver with timely and professional. The border crossing was a breeze with this service.

Shane, USA
Jan., 2019

This is the first time we used the Car Service for a business trip. We will definitely be using their service again for future trips. From start to finish we had a great experience. Their customer service was always available, helpful and prompt. Our driver Anthony was both professional and extremely helpful. We were picked up from Hong Kong and brought to Mainland. Anthony informed us of everything that would happened at the board. Anthony was also our return driver. Great service, I would highly recommend!

James H.
Carbide Related Technologies, USA
Jan., 2019

This was not the cheapest way to get to Shenzhen but it was certainly the easiest. I was met in arrivals and walked outside to a waiting car. The driver spoke English and was very helpful. I will use this service again.

Robin
Talbot Fashions, U.K.
Dec., 2018

9 Perfect Transfers
My wife and I have just returned home after a 30 day holiday in Hong Kong, China and Japan. Prior to leaving, I booked a total of 9 transfers that included airport, hotel, and cruise ship pickups. One day prior to each ride, I received a detailed email confirming the pickup time, the name of the driver and the license plate number of the vehicle. All the drivers were very professional, courteous and on time. All the vehicles were very clean and bottled water was provided. I was very impressed that all 9 transfers were completed flawlessly.

Mike T., CAN
Nov., 2018

This service was prompt and seamless as I traveled from HKG to Shenzhen last month. I'd certainly use their services again and would highly recommend them to anyone traveling via car into Mainland.

Gregg C.
Owner at GE Chaplin Inc, USA
Nov., 2018

Driver was prompt and professional. This was a last minute booking and the reservation team was very helpful with providing the service. They were very thorough in supplying all the details and information needed for the trip. Highly recommend this company for corporate or leisure travel!

Lisa R.
Luxe Travel Management, USA
Oct., 2018

On time
Skilled drivers
Easy border crossings
Clean vehicles
Simple booking process
Fast responses
Keith B.
Director, YXLON, USA
Sep., 2018

Great experience, we went from Hong Kong airport to Shenzhen, our driver Ricky was waiting for us and helped us through the immigration process at Shenzhen. Our return trip to our hotel in Kowloon was a very smooth process. We had to make changes to our bookings at times and that was all handled very easily and quickly. Would definitely recommend China Car Service.

Abbey B.
4one4 Real Estate, AUS
Aug., 2018

Excellent service! I was really impressed with the response time and customer service. Despite coordinating from 12 time zones away, everything was seamless. China Car Service was extremely transparent. I'll certainly use them or recommend them any time someone needs a car service.

Vijay R., USA
August, 2018

Simple and easy! I contacted them less than 24 hours before needing a driver to take me and a colleague from Hong Kong to Shenzhen. The driver arrived early, took a direct route to the hotel, and dropped us off in a timely fashion. He was also able to accept various forms of payment, which was nice. I can definitely recommend this service and will be using it again in the future.

Nathan J., USA
July, 2018

Toronto to Hong Kong to Guangzhou, all with CCS!!! My colleagues and I flew in from Toronto to Hong Kong for a 530am flight. We pre arranged a later pick up time with CCS. They accommodated to allow us to use the Airport lounges from such a long flight. Ricky met us at the terminal, brought our bags right to his clean and comfortable van and drove from Hong Kong to Shenzhen, then Shenzhen to Guangzhou. From start to finish, the experience was flawless and perfect. I don't know what we would have done without Ricky!!!

Steve., CAN
May, 2018

Amazing driver amazing car.
Amazing driver and amazing car. We ordered the car service only 12 hours in advance and every thing was great. Thank you.

Oded R., SGP
Apr., 2018

Driver was ready to go and easy to find when I arrived in Shenzhen. The whole process, from reservation to arrival at my destination, was smooth and easy. Am about to make my next reservation for later this week!

Peter M.
Education Design Team, Whittle School,USA
Apr., 2018

We used this service five separate times on our trip to China and Japan. Each time the service was perfect! The one time we could not find our driver (our fault, we had missed seeing him) one quick phone call resolved the issue. I cannot recommend this company highly enough and I will certainly use them again next time I travel to Asia.

Valerie V., CAN
Mar., 2018

The service was excellent. The driver was on time, extremely helpful, very easy to find after clearing the border in Shenzhen, and checked the car very carefully upon our arrival in Guangzhou to make sure we left nothing behind. He was a very safe driver as well.
We would highly recommend your service.

Jennifer L., USA
Mar., 2018

Thank you! My driver on Thursday was very good. Liked that he spoke fluent English and told me a lot about the history of China/Hong Kong. Very friendly.
Thank you again and if I return I will use your service again.

Jerry N.
Engineering Coordinator, Digium, USA
Jan, 2018

Thanks a lot for the receipt and it's been a very good experience with your driver. Look forward to use your cross border service again in near future.
Kind regards,

Andre S.
Indonesia, Dec., 2017

Hi, I would like to thanks you for your excellent communication and service throughout our 10 days in China, It made our stay much more easier. Thank you.

Darren O.
Field Service Engineer, Schneider Electric
AUS, Nov., 2017

The service was really, really good. The business van was as we expected, the driver was really skilful, experienced and really polite, the whole journey was really comfortable. We are impressed by how professional your company are and looking forward to use this great car service again.
Best Regards,
Mengfei C.
Manager, Electronic Accessories Store, DEU
Oct., 2017

I would like to thank you for the EXCELLENT communication from your company. We were kept informed constantly and so were not as worried about missing our flight as many other passengers whose car services did not tell them what was happening. We would highly recommend your company to others. Many thanks!
Heather A., AUS
October, 2017

We are quite impressed about your professional service. For sure we will use your service again in the future. And we shall recommend your company to our friends too.
Grace C., DEU
Apr., 2017

Amazing day today with your tour guide and driver :)
James B.
Senior Director, Phacil, Inc.
Mar., 2017

Thank you for the receipt – all look good. It was a fantastic service I received, thank you.
Regards,
Philip
Philip O'Hara Perforce, Feb., 2017

Just a quick note to say thank you for all your help in organising my transit cars. Your service has been second to none!
Best wishes,
Robin
CTO, Edesix Ltd.
Dec., 2016

Thank you for your service. We had a great transfer experience & my thanks to the driver for bringing us to our destination in a timely manner.
Best regards,
Yuan L.
Assistant to Product Manager, Burda.Asia
Oct., 2016

Thank you so much for the beautiful Mercedes this morning! I got to travel in style!
Suellen B.
Senior Customer Manager, Tesco, UK
June., 2016

Thank you. The service was wonderful!
Kind regards,
Kerri B.
Digital Marketing Coordinator, Pascoes, CAN
Mar., 2016

Just wanted to thank you for the prompt and professional service. Our driver was on time, professionally dressed, clean and spacious van…..everything that was advertised. Thank you for a smooth, professional and easy experience.
Best Regards,
Greg H.
Manager, PMI, USA
Apr., 2015

My client said that his time in Shenzhen with the driver was the BEST excursion of his whole trip. He was very complimentary about the service he received. Thanks,
Carol A.
Account Executive, Gambol, USA
Jun., 2015

I wanted to say thank you for the services your company did provide me. The driver who picked my family and I up at the airport was wonderful. I will highly recommend your company to friends traveling to Shenzhen.Best,
Tom M.
Account Executive, Gateware, CAN
Sep., 2015

Thanks for the great service. I plan to book again for my next trip. It was worth it especially for the short time there. I would recommend you to anyone going there. Best Regards,
Bill K.
Sales Manager, Kode, USA
Aug., 2015

Thanks very much for a very well run company, a great service & courteous staff. I will recommend you to all my colleagues.
Rael K., AUS
Jun., 2015

Happy to hear the transfer from Shenzhen was a success. My family has safely arrived at the hotel in Dongguan. Thanks to your professional services! I am relieved. Thank you again. I definitely will use your services during our next trip to China. Glad to have found you. :) Best regards,
Azlina R.
Manager, Kroger, USA
Oct., 2015
I was exceptionally pleased with the service from China Car Service. They were professional and had excellent communication throughout the booking process. I would absolutely recommend their services to anyone and plan to use them for all my future China car bookings.
Sincerely,
Jean C.
Director, Enel, FRA
Jul., 2015

We anticipated only getting to one electronics facility per day. You guys at Shenzhen Car Service really saved the day, we fit between 2-3 factory visits each day using your driver Mr. Zhang – not to mention he was incredibly friendly the entire time. Finished early and had extra time to pop into Hong Kong for some R&R. Thanks again.
Steve H.
GM, Procurement, USA
Dec., 2015

We have just arrived back to Lijiang yesterday after our weekend in Shenzhen and would like to thank you and your company for delivering the first class service that you promised. My wife has only said very positive things about your driver. We will use your service again and recommend to others.
Trevor G.
Manager, ING Group, AUS
Jun., 2015