Thank you for your inquiry. We will reply asap
Shenzhen Guide
Anna Zheng | Mar 06, 2018
Business Travelers' Guide To Shenzhen 2018
Coming to Shenzhen?
Whether it is for a factory tour of suppliers....
...or to meet with one of many giant tech companies, millions of travelers flock to Shenzhen every year to do business.
The city can be a daunting place to visit, especially for first-timers, but by following the guide below, business travelers can make their trip as stress-free as possible and make their most of their time in Shenzhen.
Here is your guide to Shenzhen!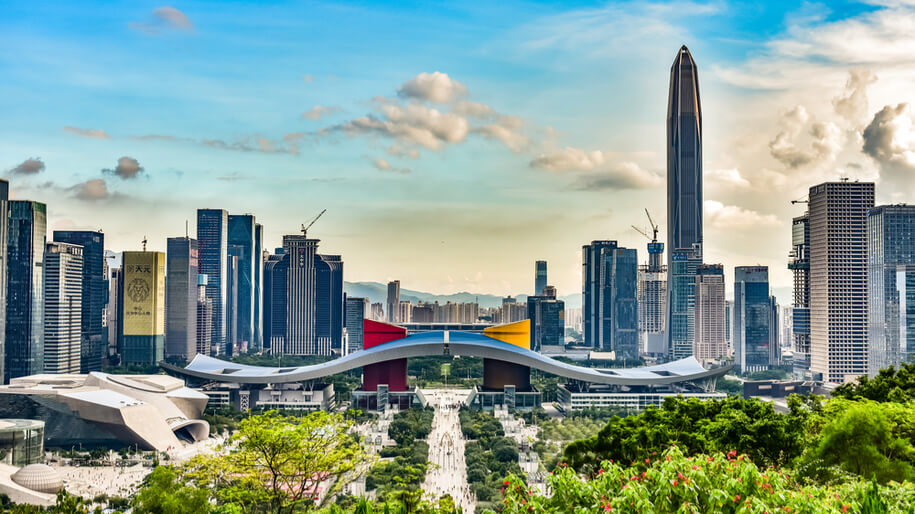 Shenzhen is easily accessed by airplane, ferry, or train. Business travelers should consider where their final destination is in Shenzhen when choosing which mode of transport to take. If you arrive at the opposite side of the city than you need to be, you may end up spending as much time travelling across town as you did to reach Shenzhen in the beginning.
Shenzhen Bao'an International Airport

–

is located in the north-west of the city in Bao'an district. The majority of the flights running in and out of the airport are domestic, but there is an increasing number of international flights appearing including destinations such as South Korea, Malaysia, Singapore, and Thailand.
Shenzhen Railway Station

– The Shenzhen Railway Station predominately services passengers coming from the nearby cities of Guangzhou and Dongguan. With the station situated at the Luohu border, many travelers arrive there and then cross into Hong Kong by foot.
Shenzhen North Railway Station

– Located in Longhua, Shenzhen North Railway Station is where the high-speed trains arrive and depart. Business travelers coming from and going to other regions of China will need to use this station.
Shekou Ferry Terminal

– Many passengers take advantage of the Shekou Ferry Terminal, which connects with Macau, Zhuhai, and both Hong Kong Island and Hong Kong International Airport on Lantau Island.
Where To Stay In Shenzhen
As Shenzhen is such a sprawling city, business travelers should carefully consider which areas they will need to visit during their trip before choosing whereabouts to stay. Below are some of the top-ranked hotels in each major district of the city.
The St. Regis Shenzhen, Luohu

– Occupying the 75th to 98th floors of the 441m tall KK100 skyscraper is

The St. Regis Shenzhen

. The building is the 14th tallest in the world and offers arguably the most breathtaking view in the city. Social All Day Dining is the perfect setting to entertain business clients, while heading to The Drawing Room if in need of a late night cap.
The Ritz-Carlton, Futian

– Futian is at the center of much of the most entertaining nightlife that goes on in Shenzhen. There are a number of luxury hotels in the area including the

Sheraton Shenzhen Futian

and

Hilton Shenzhen Futian

, but

The Ritz-Carlton

comes highly recommended. The hotel boasts six restaurants and bars, with the international buffet of Flavorz a highlight.
Hilton Shenzhen Shekou, Shekou

– The area of Shekou is popular with business travelers due to its close proximity to Hong Kong by ferry and its lively nightlife area of Seaworld. The

Hilton Shenzhen Shekou

offers unrivalled views of the sea and is a five minute walk away from Seaworld.
JW Marriott Bao'an, Bao'an

– Located in the north-west of the city, Shenzhen Bao'an International Airport can sometimes take over an hour to reach from Luohu and Futian during rush hour. Consequently, business travelers who have an early flight to catch may wish to take a night's stay at the

JW Marriott Bao'an

, which is situated by the airport.
Sheraton Dameisha Resort, Dameisha

– For business travelers who find they are remaining in Shenzhen over a weekend or national holiday, they may wish to take a trip to the nearby Dameisha beach. The

Sheraton Dameisha Resort

offers the best location in an area you would scarcely believe was a part of a city like Shenzhen.
Mission Hills Shenzhen

, Guanlan

– The resort is located more than an hour's drive north from the city center, but business travelers who love to play golf may consider making the trip. The twelve course golf facility is the largest in the world and includes courses designed by the likes of Jack Nicklaus and Ernie Els.
While heading to one of these restaurants in Shenzhen, don't forget
to plan your route in one of the busiest metropolises of China. If you're looking for simple and easy transportation, we can arrange a private car for you that will take you anywhere you need. Our English speaking drivers and support desks are available 24/7 to ensure a comfortable and stress-free journey. Would like to know more?
Where To Eat And Drink In Shenzhen
Those looking for somewhere special to go for a business dinner or a few drinks after a long day of factory visits, are advised to head to either the Futian or Shekou districts. Below is a guide to where to eat and drink in Shenzhen.
Arguably the liveliest area in all of Shenzhen when it comes to nightlife, Futian is full of restaurants serving authentic international cuisine and bars that are busy till late in the night.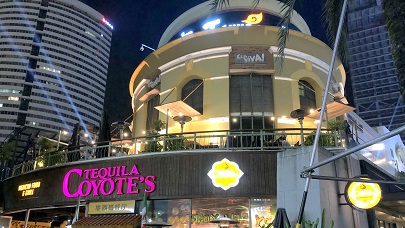 For those based in Shekou, there are plenty of fantastic food and drink options. Most of which are located in Seaworld or the immediately surrounding area.
McCawley's

– A mainstay of the Shenzhen bar scene for 14 years, the Shekou branch of the

McCawley's

Irish bars is a great place to grab some classic pub grub, a pint of draught Guinness, and watch live sports.


Les 5 Chef's Backstube

– A short distance away from the busy Seaworld is Les 5 Chef's Backstube in Coastal Rose Garden. The restaurant offers some of the highest quality fine dining cuisine in the Shenzhen.


Latina

– Serving some of the most authentic Churrasco outside of Brazil, this Brazilian BBQ buffet is a popular spot for foreigners and Chinese alike in the Seaworld complex.
If business travelers find themselves with some free time between factory visits and client meetings, there are plenty of things to do in Shenzhen. With theme parks, arty hangouts, and large shopping centers, there is something for everyone.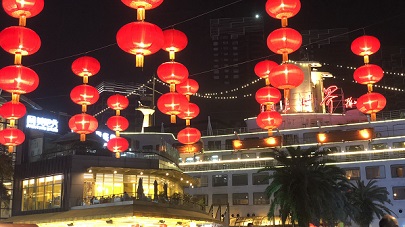 Windows Of The World

–Windows Of The World boasts more than 130 reproductions of famous landmarks from around the globe, which has seen the theme park become one of the city's most popular tourist destination. It offers the unusual opportunity to be able to see a 108 meter tall Eiffel Tower while being stood between The Pyramids and Taj Mahal.
OCT Loft

–

is an artist hangout where travelers can come and take a break from the crowded and fast paced lifestyle of the rest of the city. With creative markets, quiet cafes, and live music in the evening, the renovated factory area is the perfect antidote after a long day of meetings or factory visits.
Luohu Commercial City

– Located right next to the Luohu border, Luohu Commerical City gives business travelers a chance to do any last minute shopping. The five storey mall is home to hundreds of small shops selling anything from tailored suits, golf club sets, casual business wear, and sportswear.
It is fair to describe Shenzhen as a behemoth of a city and getting around can be a challenge for business travelers. Below is a guide to the different modes of transport available.
Subway

– With 8 lines and 198 stations, Shenzhen's subway network covers most of the city. Some of the lines take some time to travel and those unfamiliar with the changeovers might lose more time in the stations. It is important to take note that Shenzhen subway becomes dangerously overcrowded during rush hour.
Bus –

Shenzhen boasts an extensive number of bus routes that offer a viable public transport alternative to the subway. The issue for business travelers, however, is that the bus routes and signs are not available in English.
Taxis –

Some business travelers may be tempted to hail a taxi while they are in Shenzhen, but unless you are familiar with the city and have some grasp of the language then it is not advised. A number of taxi scams operate in China and while there is a certain art to using a Chinese taxi, the best solution for first-time business travelers is to avoid them altogether if possible.
Private Car -

For the upmost comfort, convenience and safety while travelling in Shenzhen, book a private car. Allow the driver to pick you up exactly where you are and drop you at the doorstep of your destination. By using a professional car service, business travelers can trust they will not be cheated and will be able to talk with a driver who speaks English.
Are you coming to Shenzhen soon? Book a private car to get around Shenzhen. Travel in comfort and enjoy your stay!
Take a note of this guide and feel free to share this blog!